Fall TV is here! Tonight marks the third episode of Glee on Fox (Wednesdays at 9:00).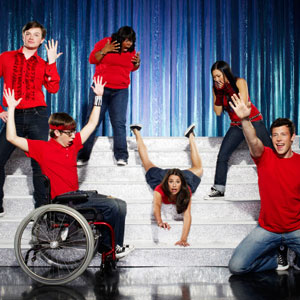 Glee Club is one of the most awesome tv shows this fall. I watched the preview from May, as well as first episode of the season last week, and I'm so excited to see where this show goes this season. It is seriously one of the most uplifting and happy shows I've seen in a long time. Seriously, go
watch
it. I'll wait...
Also, I'm super duper excited about the premier of season 6 of The Office. Hi-larious show and I'm really excited about the JAM baby.
Yayyyy! I'm also looking forward to the season premieres of Private Practice, Bones, Big Bang Theory, and NCIS.